Tree and Shrub Pruning Workshop
Saturday, February 20 2016 from 9:00AM - 10:30AM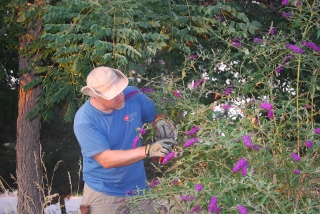 Class
Learn basic pruning techniques to keep your trees and shrubs growing strong and looking great. Instruction will be followed by a hands-on demonstration in the Garden. Instructor: JayDee Gunnell - USU Extension Class held in the Education Center: 8275 S. 1300 W. in West Jordan, UT Registration is required for admittance to this event.

Saturday, February 20
9:00AM - 10:30AM
This event occurred on February 20 2016.