Turning Over Your Garden: Fall Time Yard and Garden Care
Saturday, September 17 2016 from 9:00AM - 10:30AM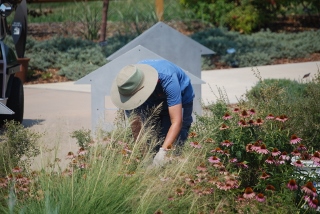 Class
Perplexed about what to do with your garden in the fall? Find out how to put your yard to bed for the winter from a local horticulture expert. Instructor: Katie Wagner - Salt Lake County Extension Class held in the Education Center: 8275 S. 1300 W. in West Jordan, UT Registration is required for admittance to this event.

Saturday, September 17
9:00AM - 10:30AM
This event occurred on September 17 2016.