Localscapes University
Thursday, August 11 2022 from 6:00PM - 8:00PM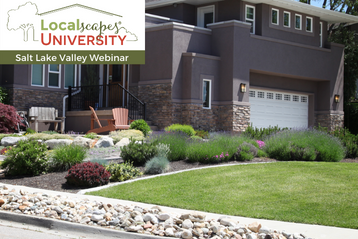 Live Webinar
Congratulations! You've decided to Localscape! This 2-hour webinar will teach you how to apply the method correctly to ensure you achieve all the benefits a Localscape provides. We'll cover the five steps in detail including landscape layout, an overview of irrigation, and planting bed basics.

If you are unfamiliar with Localscapes, we recommend taking Introduction to Localscapes online first, which will help you determine if Localscaping is right for you.

Introduction to Localscapes

Taught by Conservation Garden Park staff.

A link for the Webex webinar will be provided via email before the class starts.

Registration is required for admittance to this webinar and to receive the link.

Thursday, August 11
6:00PM - 8:00PM