Immersive Learning: Landscape Paths
Saturday, April 15 2023 from 10:00AM - 11:30AM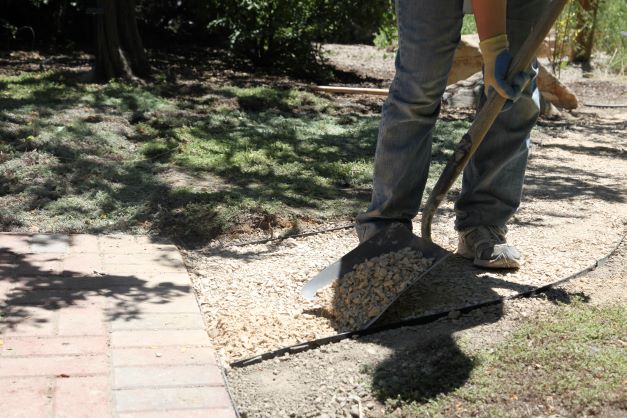 In-Person Class
Learn the basic skills required to install paths in your landscape.

Immersive Learning classes are action-oriented and take place in the Conservation Garden Park. Learn through observation as our expert staff teach landscaping techniques and activities by demonstrating how the work is best accomplished. Plan to be outdoors and come prepared to ask questions.

Learn the basic skills and techniques required to install paths in your landscape by observing a live demonstration of our staff installing a path at the garden.

Taught by Conservation Garden Park staff.

This class will meet in the Education Center at Conservation Garden Park.

Registration is required for admittance to this event.

Saturday, April 15
10:00AM - 11:30AM